You've placed all of your ad campaigns, proofed your e-mail blast, double checked your online event listings, and scheduled your posts on social media. Now's time to sit back & wait for sales, right?
Nope! Now is the time to shut your computer & hit the streets. So many marketers have consumed themselves with digital advertising & forgot that people work, play, and live in the real world! Now is the time to implement some basic old-school marketing tactics that have worked for event marketers for decades.
10 Guerrilla Marketing Ideas For Your Event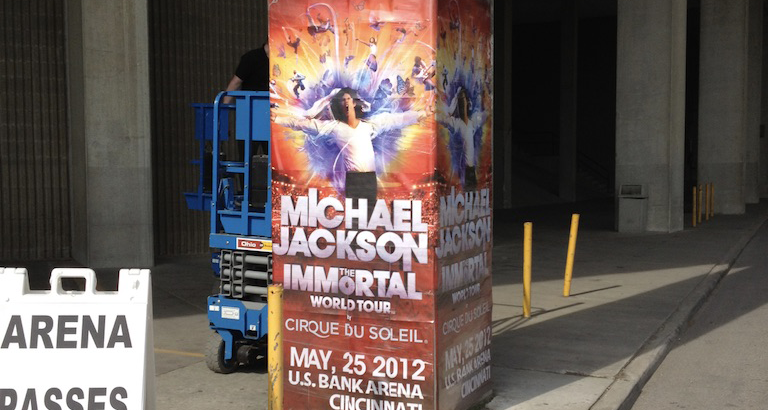 1. Leverage Your Existing Signage & Storefront Opportunities
Before you hit the street you need to make sure that you aren't leaving any opportunities on the table in your own venue. Many venues find it helpful to create a venue asset list that includes all opportunities for cross-promotion such as marquee signage, outdoor window boxes, posters in the venue, in-venue TV networks, backlit signs, etc.. Consider upcoming events that have a similar audience & how you can make sure you cross-promote your events.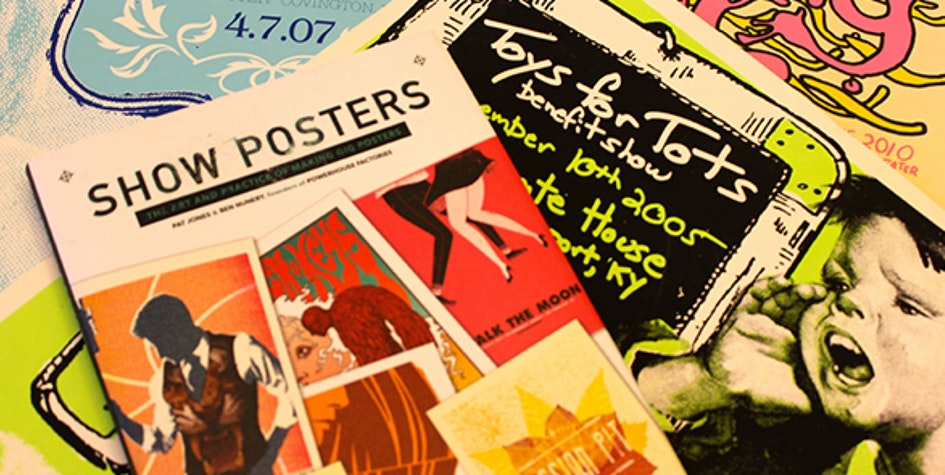 2. Screen Printed Posters
Let's face it, the admat the artist sent you is horrible. Sometimes you can get around using it by getting permission to create custom screen printed posters. Many shops will create & print a stack for you in exchange for permission for them to sell a limited number of prints on their own to cover the costs. Even if you can't strike a deal these posters are worth the extra cost & will be hung up in local businesses with much more ease than a mass-produced 11x17.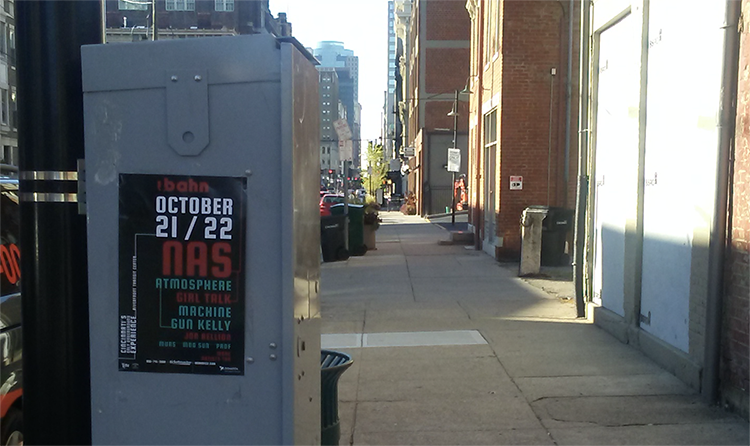 3. Poster Distribution
Make sure you have lists of local businesses that cater to the audience you are trying to attract. Get out of your office & visit every record store, tattoo shop, coffee shop, bar, co-working space, etc.. that will let you hang up a poster. Take the extra time to put up posters on local College campuses too. Before you leave each location ask them if you can hang the poster yourself. Otherwise, your poster is going to collect dust behind the bar.
4. Flier Events
Make a list of events / shows that your target audience is going to be attending. It's rude to bring fliers into a competing venue or flier cars, but it's fair game to pass fliers out to people as they are leaving a show. Sometimes people don't feel comfortable doing this themselves, so make it a common task for a street team or group of interns.
5. Send Street Team to Events
Send your street team (or interns) to set up a table at local farmers markets or festivals. Use the opportunity to promote upcoming events by passing out fliers or running a contest. Attract people to your booth by giving away coozies, magnets, or stickers.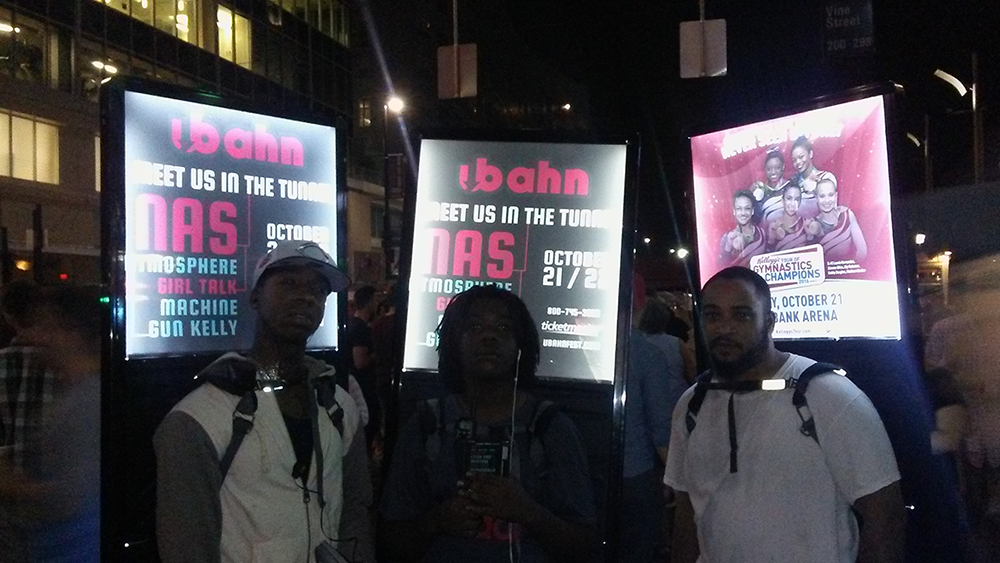 6. Walking Billboards
In every market you can find someone that has purchased one of these backlit billboards that they wear like a backpack. Combo this with your fliering efforts, or have them walk around a public event you otherwise wouldn't be able to advertise in. These are great for College Campuses & outside sporting events.
7. Temporary Graffiti
Partner with local businesses that will lend you a wall to do a Shephard Fairey inspired art installation, or just glue a bunch of posters together. You can also create templates for use with spray chalk on sidewalks. Take an extra step to make sure you aren't breaking any local ordinances. The authorities are going to have a pretty easy time figuring out who went rogue & spray painted the city streets.
8. Vinyl Wraps / Window Advertising
Many outdoor public spaces have vinyl wraps & window advertising available for purchase. Mall advertising is also a good outlet during certain time periods. Production on these items can get pretty expensive, so consider promoting a series of concerts or at least leaving the wraps in place over a long period of time.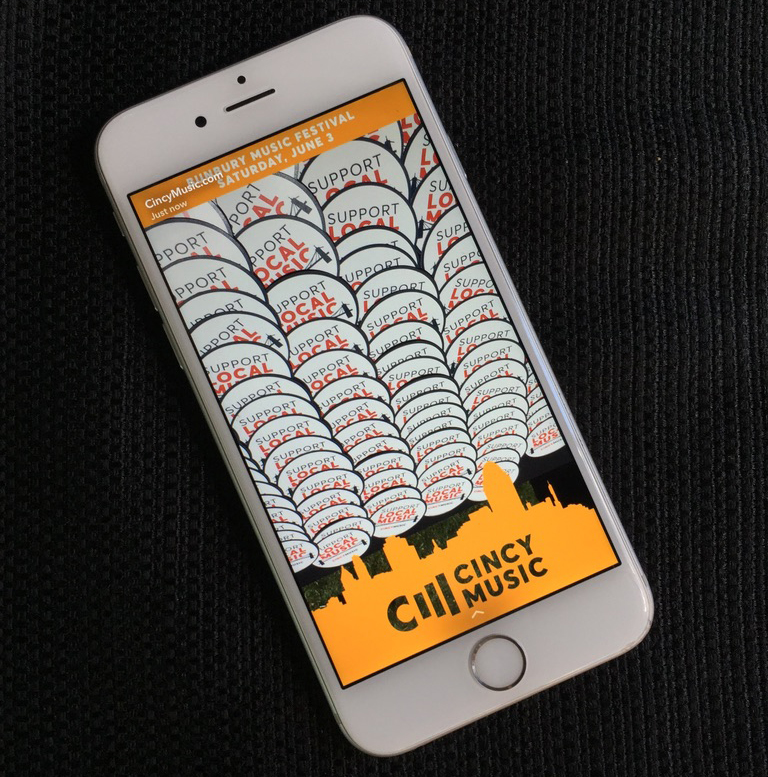 9. Geofilters
Promote to people while they are at a certain location via snapchat filters or targeted display / social ads. Think about locations where people are going to spend long periods of time on their phone (music festival, movie theaters, zoos, etc.) & create a list of locations that makes sense for your audience.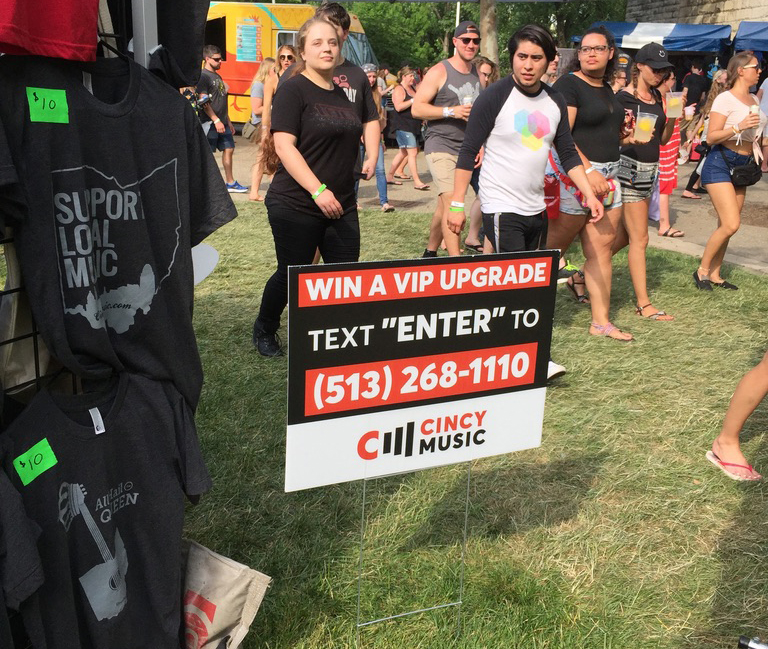 10. Stand Out
Your audience is undoubtedly numb to traditional forms of advertising. It is our goal as marketers to grab their attention in memorable ways. Try new ways to make a splash like hiring an airplane to fly a banner over a music festival, hijacking a parade, or parking a monster truck on the side of a busy intersection. The opportunities are endless. Just be creative & try to have some fun.