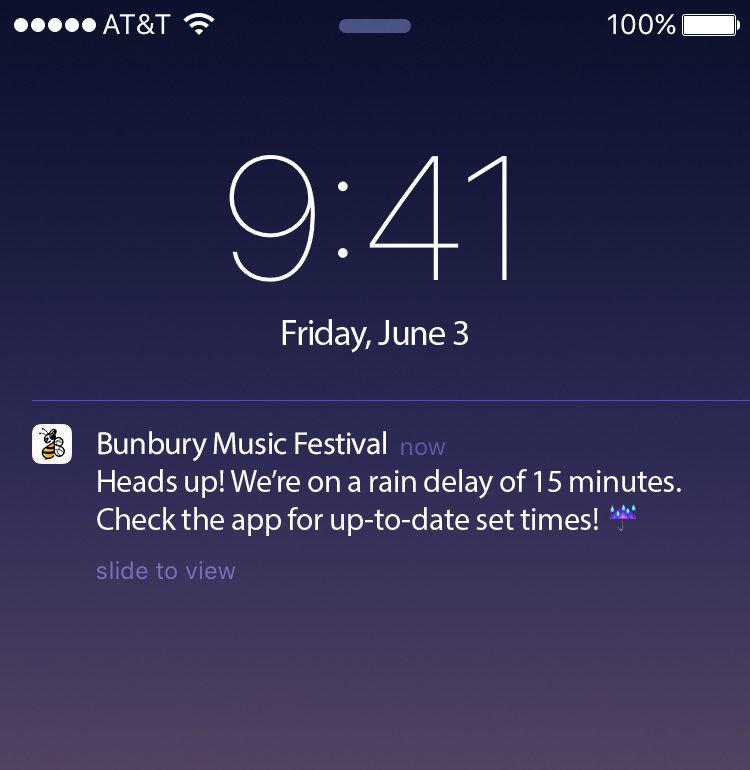 Push Notifications
Send push notifications in real-time or schedule them for a specific time. This is a great way to make announcements or keep your fans engaged.
My Schedule
Fans can easily create a personalized schedule and plan out their festival experience.
Reminders
Set a 15-minute reminder for any sets you don't want to miss. These work even without an internet connection!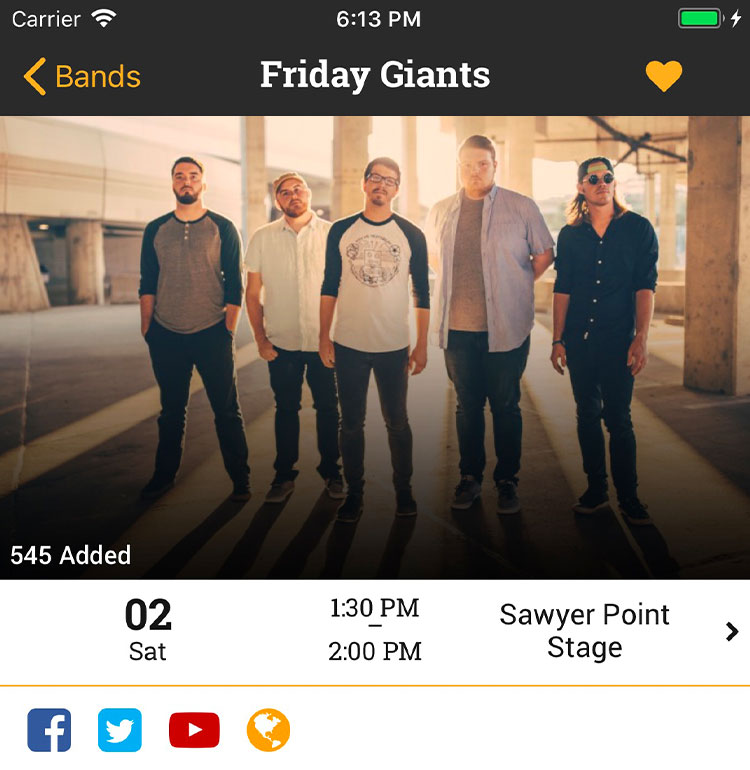 Artist Profiles
Artist profiles for each artist on your lineup provide a photo, bio, and social media links, plus the time and location of their performance.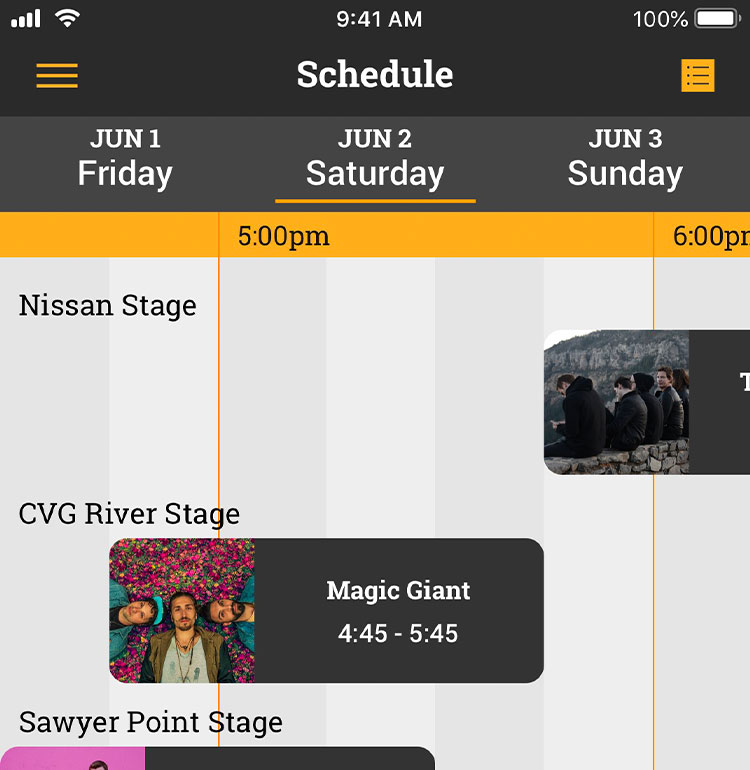 Lineup & Schedule
Browse performances by artist, date, and stage.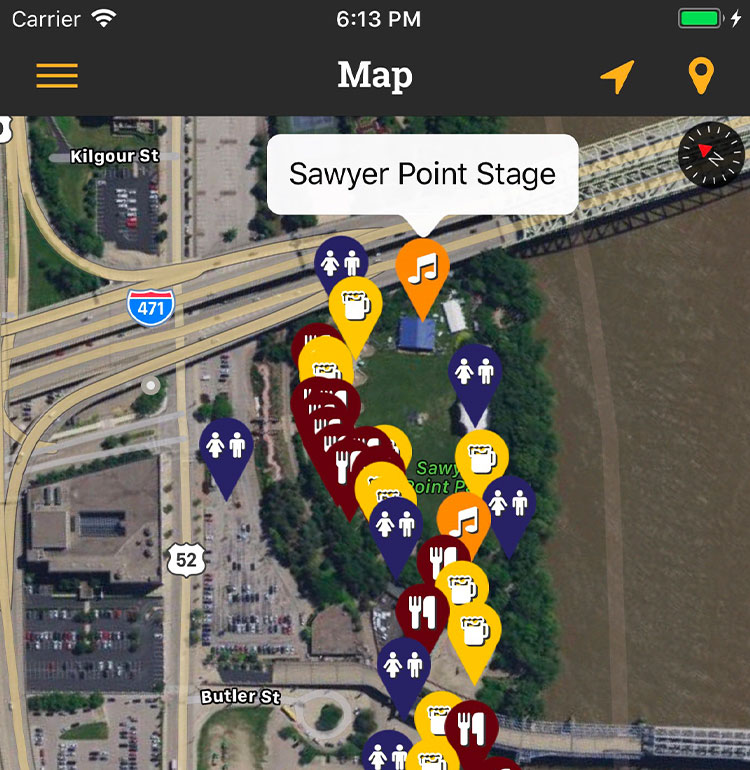 Interactive Map
Find vendors, ATMs, restrooms, stages, and other amenities on an interactive map. Fans can see their GPS location on the map to make it easier to navigate festival grounds.
Discover
View YouTube videos, social media posts, and FAQs surrounding the festival.
Vendors & Sponsors
Browse festival sponsors and search vendors by category. This makes it easy for fans to find their favorite food or beverage vendors.
Content Management System
Edit information on your app and schedule push notifications in real-time. Integrate with your website so that you only have to update info once!