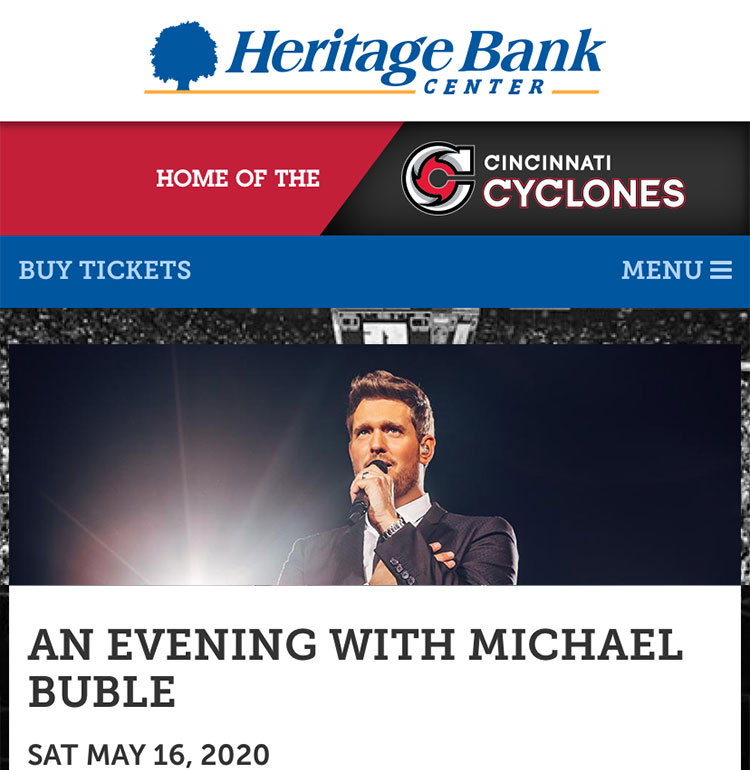 Optimized for Mobile & Tablets
Over 50% of your visitors are on a mobile device, so our websites are built to be completely functional on mobile devices & tablets.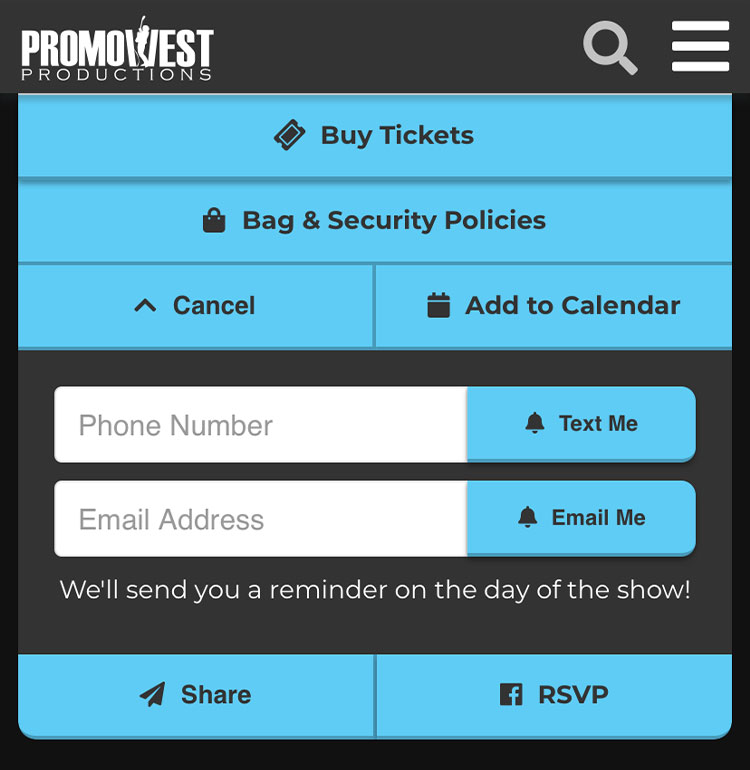 Collect Fan Data
We are obsessed with finding ways to help you sell tickets. Collect emails, implement retargeting pixels, and continue to market to visitors long after they leave your site.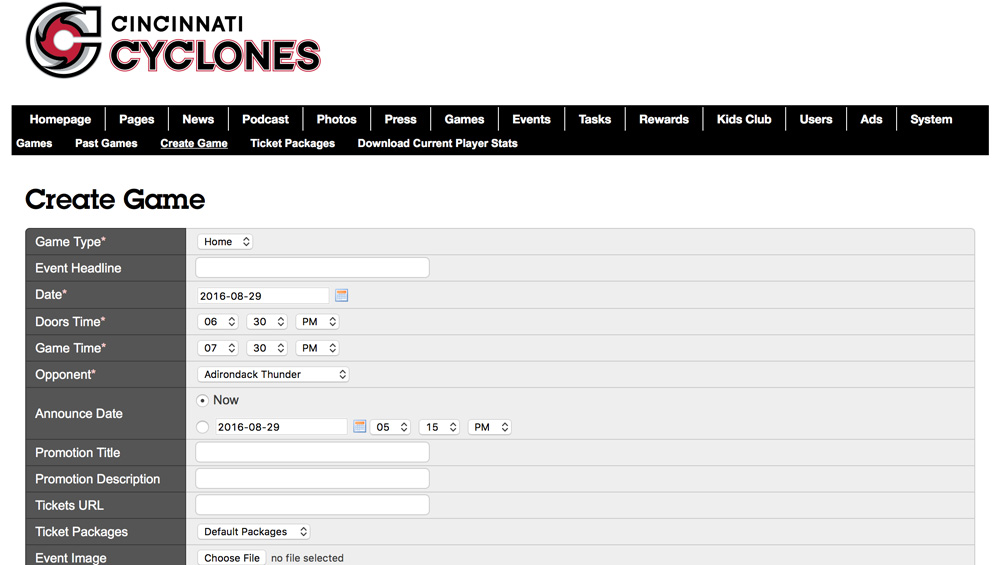 Content Management System
Built specifically for venues and sports teams. Update all the info on your website with ease.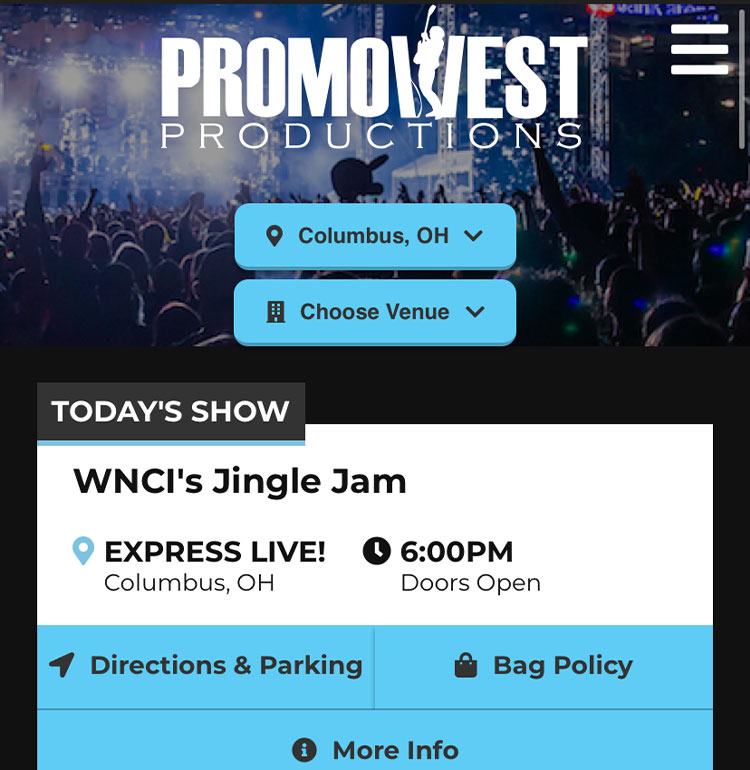 Day of Show/Game Bar
Display relevant info for today's event right on your home page. All of the essentials are right up front for your visitors including: door times, ticketing links, box office hours, parking, & directions.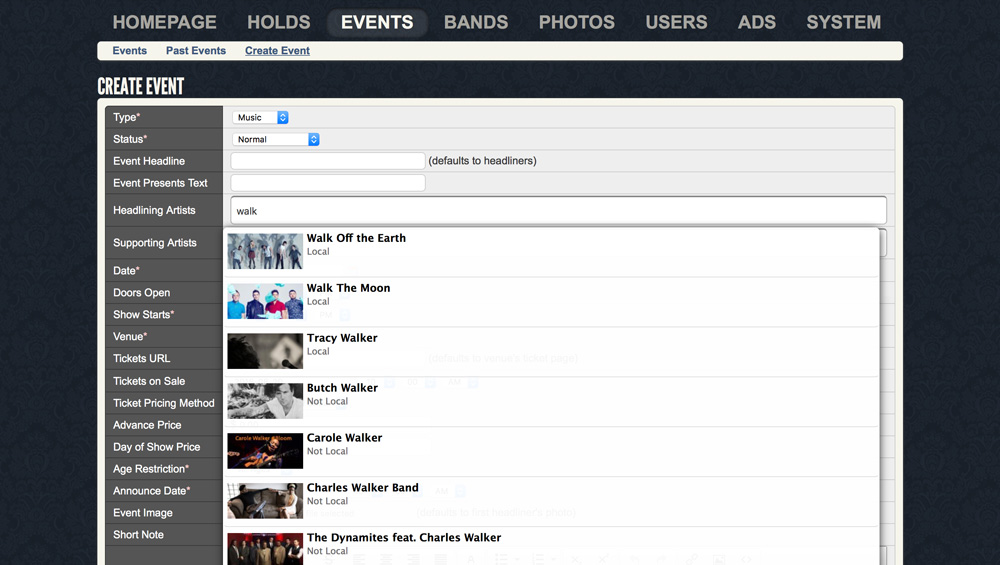 Artist Profile Feed
Great for small clubs! We provide access to our live database of artist profiles. No more searching for photos, links, or bios for emerging artists!
Search/Social Optimization
Optimized for search engines & social networks. We monitor this data year to year so that your events are showing up wherever people are searching for them.