If you think you will ever find yourself in a situation where LinkedIn Ads may make sense for your organization then you need to install the LinkedIn Insight Tag right away. It's free to set up and can only benefit your business, so it's really a no brainer.
This pixel will help you measure conversions on your website after people interact with your ads. The LinkedIn Pixel will also give you the ability to create custom audiences that you can target on LinkedIn.

Why Use The LinkedIn Insight Tag:
Conversion Tracking:
With LinkedIn's Insight Tag you can track website conversions tied to your LinkedIn Ads. Understanding which users are converting gives LinkedIn the insight to optimize your campaigns for future conversions.

Retargeting: Retarget users that have visited your website on LinkedIn. Create custom audiences based on what they were viewing & feed them content in their feed the next time they log in to LinkedIn.

Audience Insights: The LinkedIn Insight Tag unlocks powerful demographic insights about your website visitors, such as their job titles, companies, industries, and more.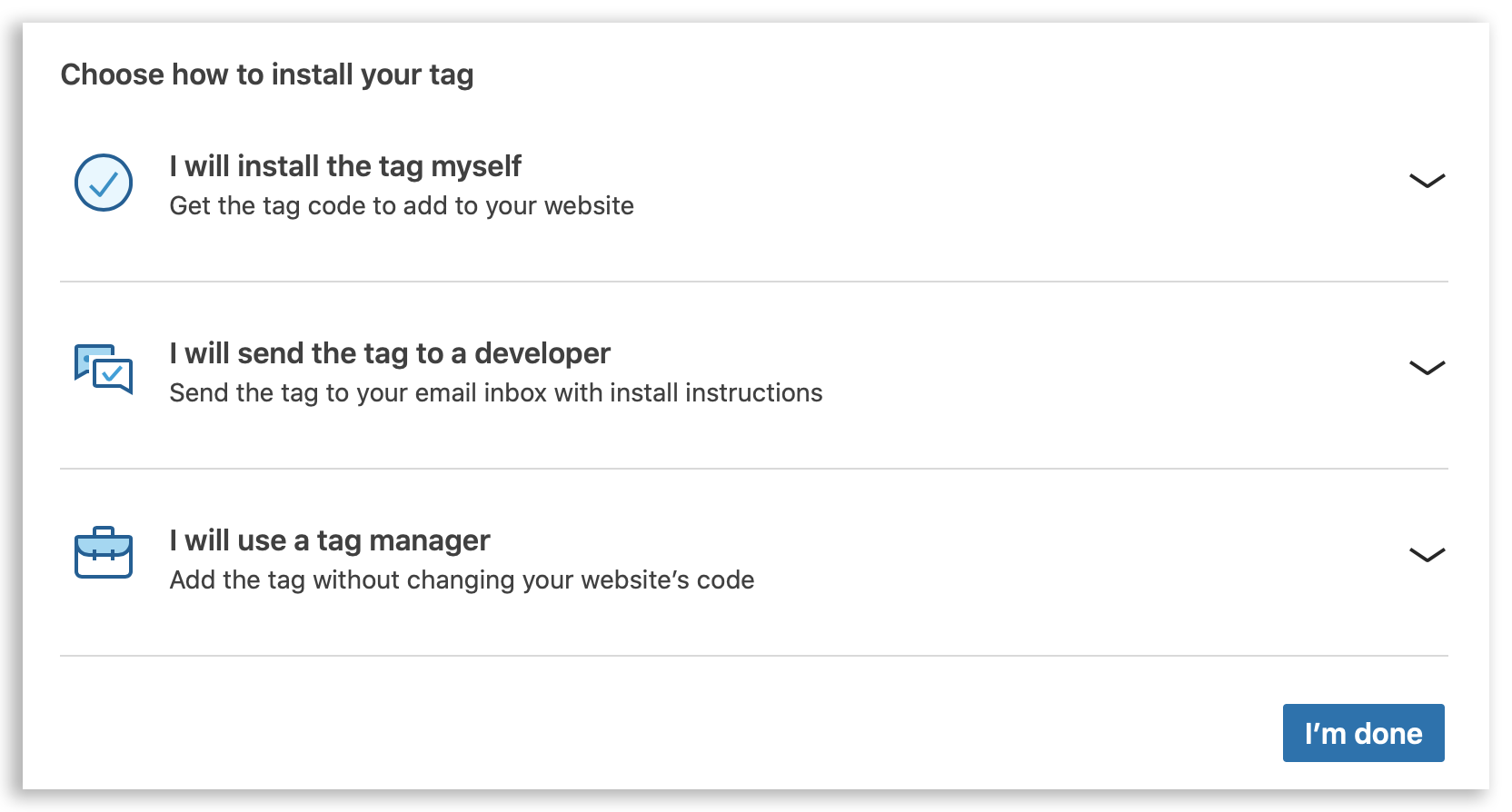 How to Install The LinkedIn Insight Tag:
Follow these steps to create a LinkedIn Insight Tag:
Log In to linkedin.com/campaignmanager
Under Account Assets, select Insight Tag
Click "Install the tag myself"
If you have access to your website's code then insert the code just before the closing