Snapchat allows you to target users based on data that is unique to your business. Create custom audiences based on behavior on your website, information available in customer lists, and the actions they take with your ads.

Snapchat Custom Audiences
Snapchat offers the following custom audiences:
Snap Audience Match (SAM) Audiences:
 Upload a list of customers from your CRM so you can target them on Snapchat.

Third-Party Custom Audiences:
 Snap has a partnership with Oracle and Nielsen that allows Advertisers to tap into third-party data to create custom audiences.

Pixel Custom Audiences:
 Create an audience based on how users interact with content on your website and/or mobile app.

Lookalike Audiences:
 Create an audience that has similar characteristics to one of your other custom audiences.

Ad Engagement:
 Engage with users that have take a specific action on your ads.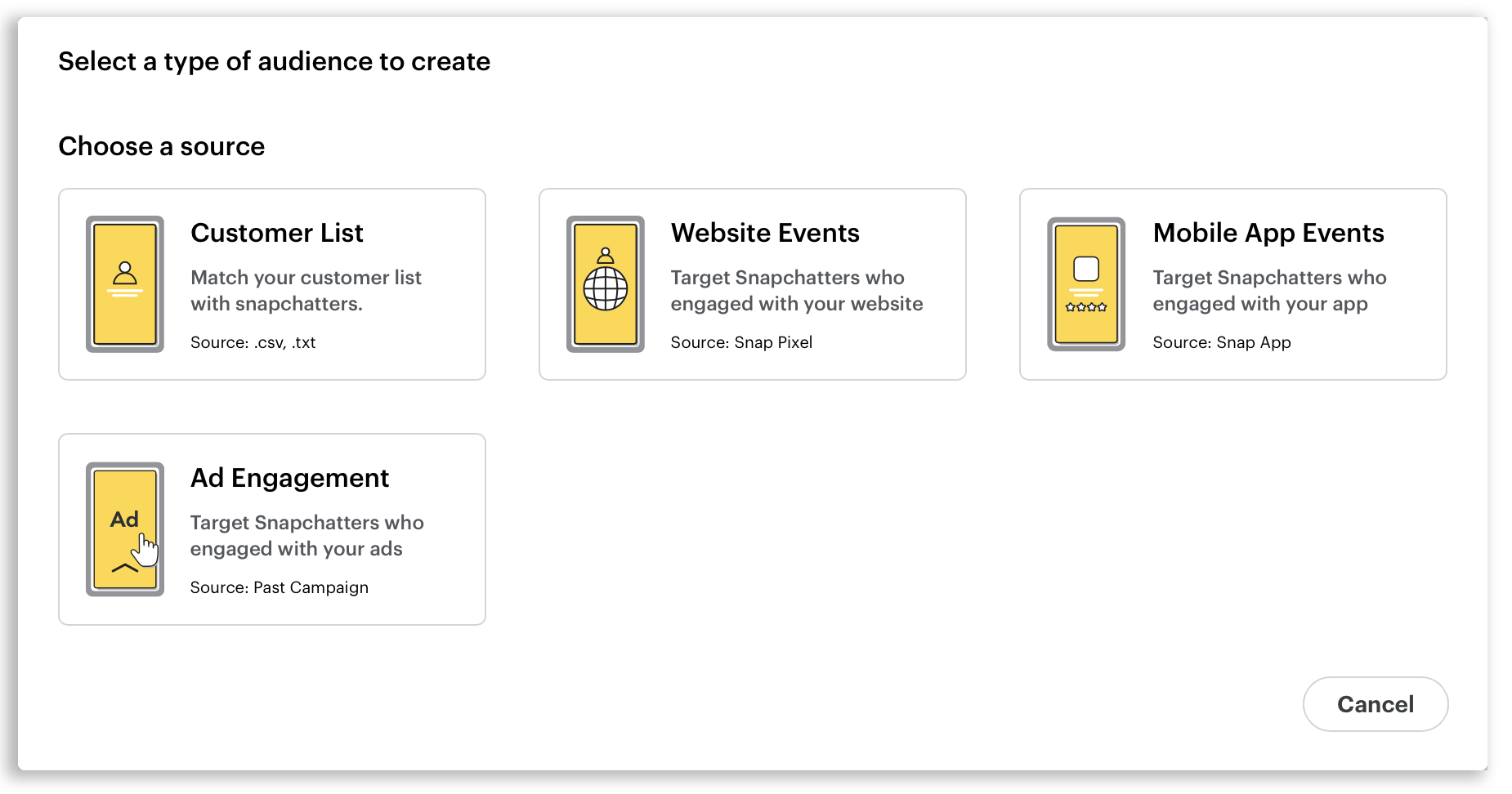 How to create a custom audience on Snapchat:
Follow these steps to create a custom audience on Snapchat:
Log In to Snapchat Ads Manager
Click the menu in the top corner & select Manage Ads
Click 'Audiences.'
Select New Audience.
Use one of the following sources & follow the prompts: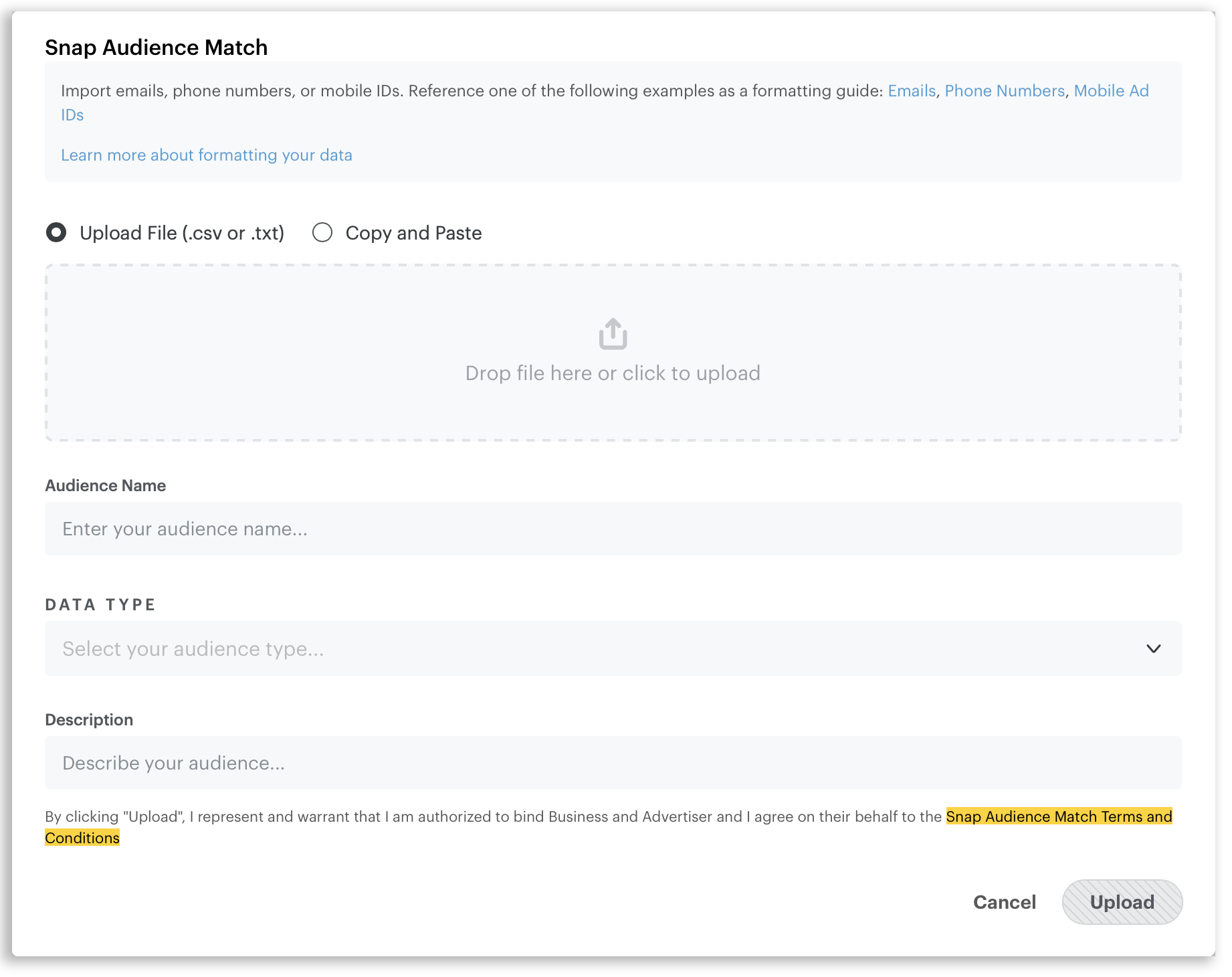 Customer List (SAM Audience)

You will need a .csv or .txt file that contains information to build your audience.
Drag and drop your customer list. Files should follow these formatting rules:

A single column of e-mails OR mobile advertising IDs OR phone numbers.
File extension should be .csv or .txt
ALWAYS include the country code for phone numbers (1 for United States)
Keep your file below 1GB

Name your Audience & click Upload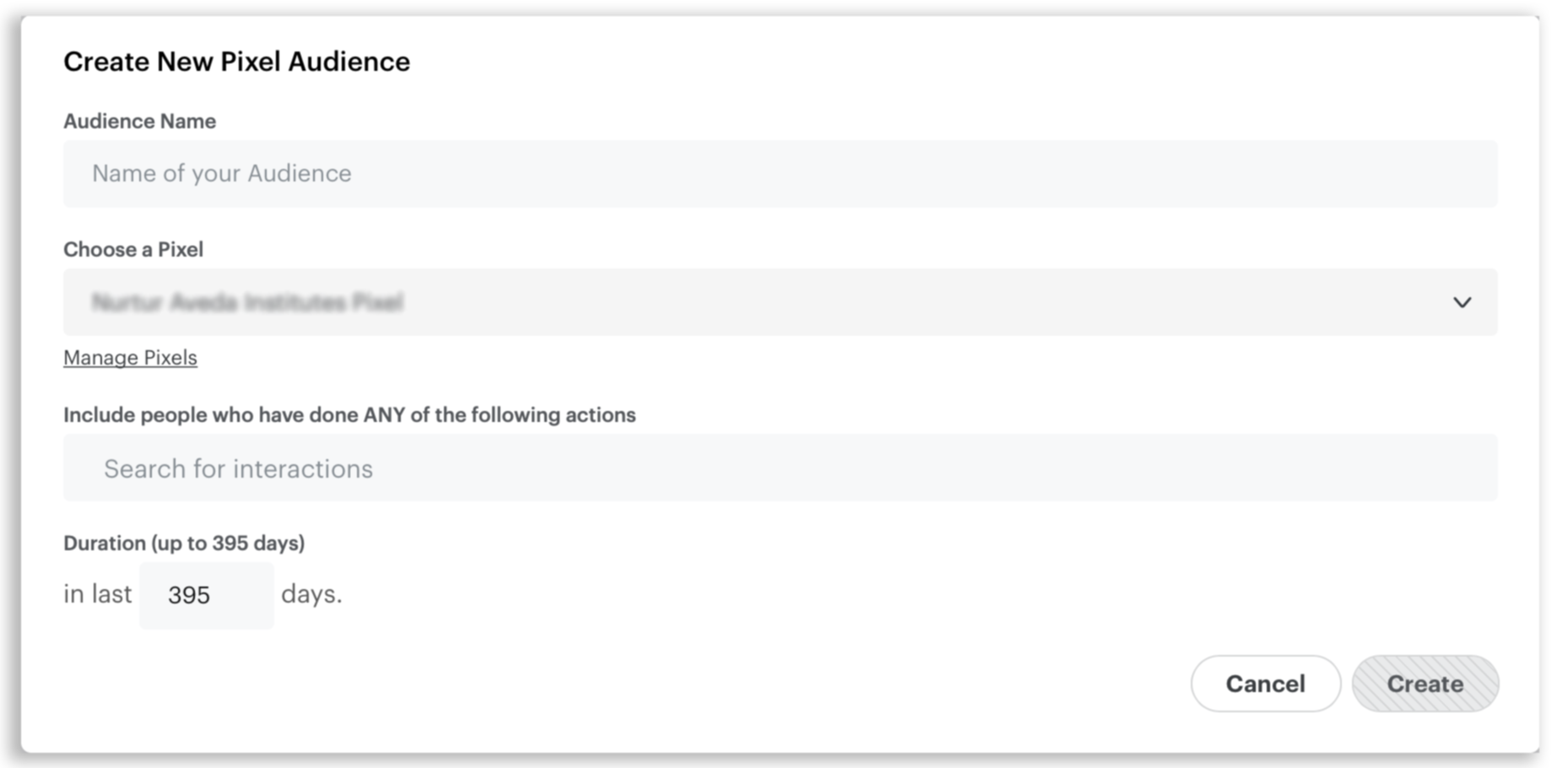 Website Events

Be sure that Snap Pixel is loaded on your website
Name your audience, select your pixel, and choose a duration (how long you want website actions to be included).
Click the 'Include people who have done ANY of the following actions' dropdown & select up to 11 actions.
Click Create
Detailed instructions on how to create custom audiences from a Snap Pixel on your mobile app, Ad Engagement, and Third-Party data can be found at business.snapchat.com.