If you are targeting people below the age of 30 then it is imperative that you consider TikTok Ads. With 800 Million+ monthly active users, TikTok has surpassed Twitter and Snapchat in popularity. 66% of users are younger than 30 (41% between 16-24).
After reading this post you should have a pretty solid understanding of what TikTok ads look like & how you can target your audience on their platform for as little as $20/day.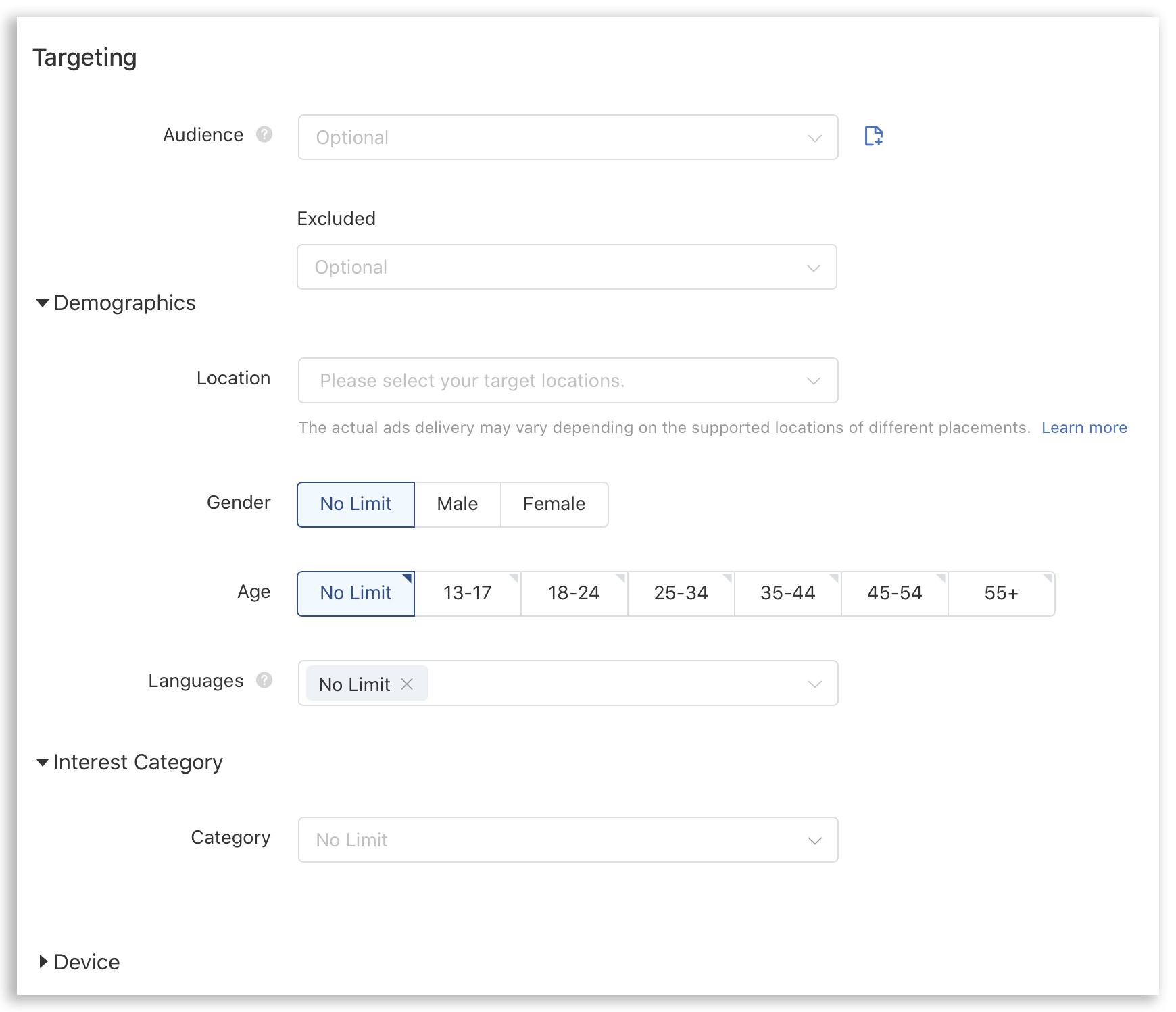 TikTok Ads Targeting
In addition to basic demographic targeting (location, age, gender), TikTok Ads Manager gives you the option to target users based on interest category. These profiles are associated with these interests because they often watch videos and/or click on ads in that category. Here are a few examples:
Apparel & Accessories
Appliances
Apps

Audio & Video Players
Online Shopping
Photography
Social
Tools

Automobiles
Baby, Kids & Maternity
Beauty & Personal Care

Cosmetics
Skin Care
Wig/Hair Styling

Education
Financial Services
Food & Beverage
Games
News & Entertainment

Anime
Car News
Celebrity
Culture & Art
Health & Wellness
Movie
Music
Other News
TV Drama / TV Series
Variety Shows

Pets
Sports & Outdoors
Tech & Electronics
Travel
Additionally, TikTok offers the ability to create custom audiences based on behavior on your website, information available in your customer lists, and the actions they take with your ads.
Install TikTok Pixel to unlock custom audiences and conversion tracking. Read this article to get started.
TikTok Ad Formats
Here are a few available TikTok Ad Formats:
In-feed ads: 
Full-Screen native video that appears within the For You feed. Users are allowed to comment, share, and like directly from their feed.

Brand takeover: Full-screen ad that appears when a user first logs into TikTok.

Top view: Full-Screen video that appears when users open TikTok. It transitions to an in-feed unit after 3 seconds.

Branded hashtag challenges: Encourage users to use a branded hashtag in posts.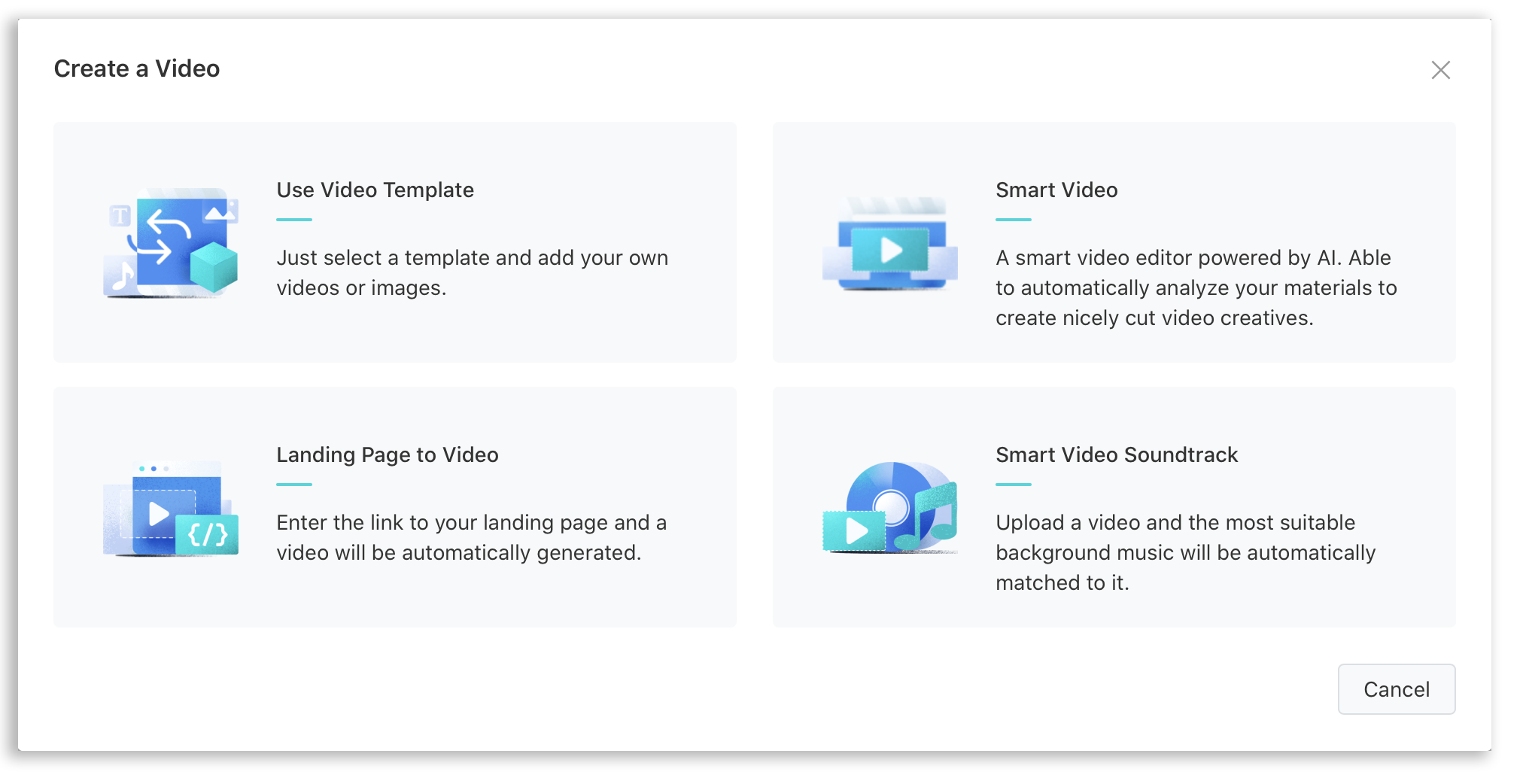 TikTok Ad Creation Tool
You don't have to be a creative genius to create TikTok ads. Their native tools help stitch together assets you have available into ads you can promote on their platform.
Use Video Template: Select a template & add your own videos or images

Landing Page to Video: Enter the link to your landing page & a video will be automatically generated

Smart Video: Upload images and/or video & TikTok generates a video ad for you.

Smart Video Soundtrack: Upload a video & background music will be automatically matched to it.