Are you targeting early adopters? Twitter has become known as the #1 platform for discovery. Users are actively seeking out what is new, so it's a perfect medium for a first impression.
After reading this post you should have a pretty solid understanding of what Twitter ads look like & how you can target your audience on their platform.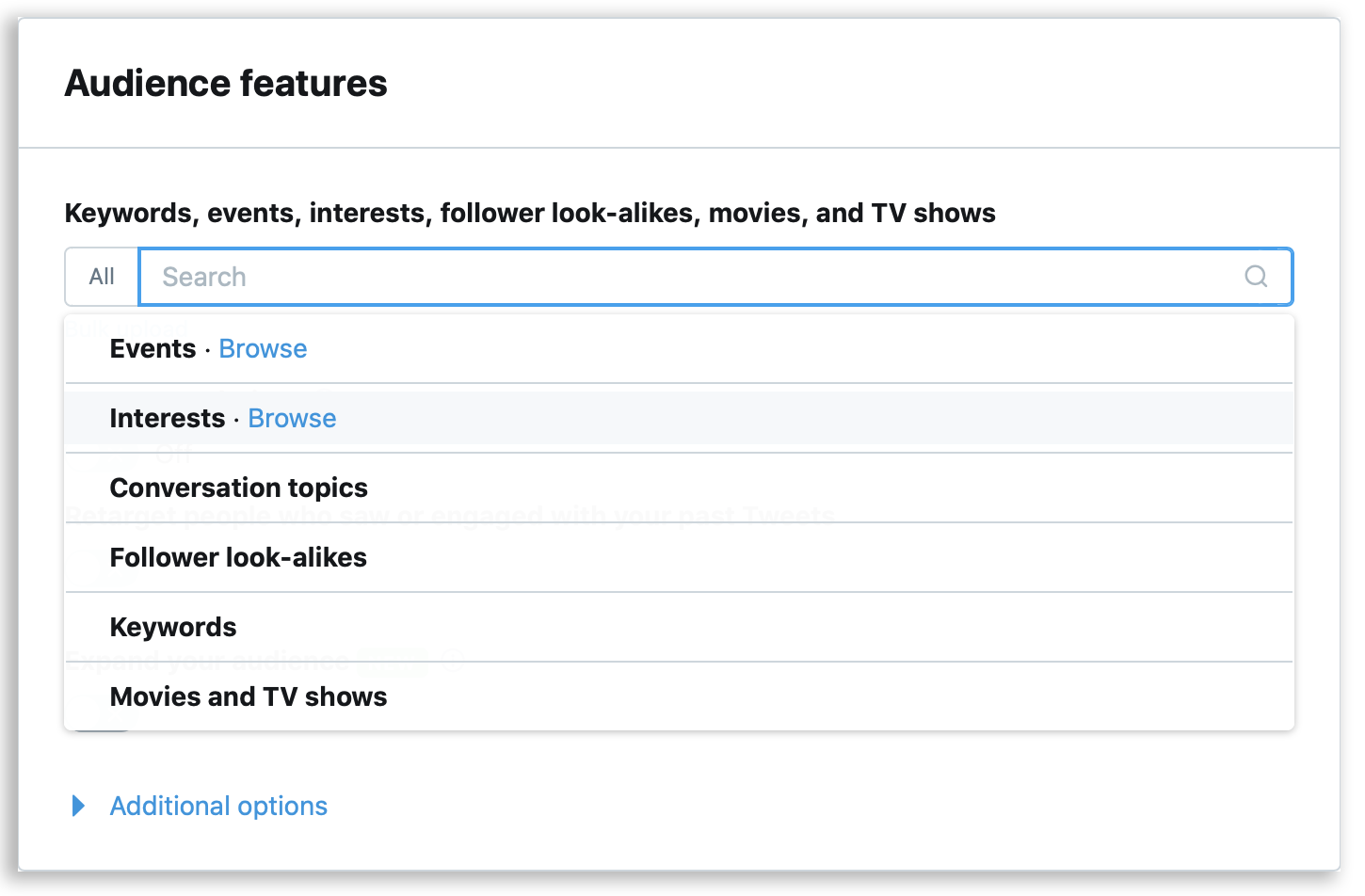 Twitter Ads Targeting
In addition to basic demographic targeting (location, age, gender), Twitter Ads Manager gives you the ability to create custom audiences. Here are a few options:
Conversation Targeting: 
Choose from over 10,000 conversation targets to target users participating in a conversation.

Event Targeting: 
Join conversations about specific online and offline events.

Tweet Engager Targeting: 
Remarket to users that have already engaged with your content.

Keyword Targeting: 
Target or exclude people who search for, tweet about, or engage with specific keywords.

Movies & TV Targeting: 
Target people who tweet about or engage with movies & TV shows.

Interest Targeting: 
Reach people interested in one of 350+ pre-defined interests.

Follower Look-Alikes: Target people who behave similarly to another accounts followers

Follower Targeting: 
Include followers of your account.

Tailored Audiences: 
Target users that have visited your website or performed specific actions on your website. You can also upload a list of existing customers & find them on Twitter.
Install Twitter's Website Tag to unlock tailored audiences and conversion tracking. Read this article to get started.
Twitter Ad Formats
Promoted Tweets:
 Make sure your tween lands in the feed of your target audience. Run a poll, add a GIF, or promote your account.

Twitter Cards: Website & App Cards encourage website clicks, app installs, and re-engagement campaigns.

Videos: Videos are some of the most engaging media formats.